Since I had to empty out the garden bed, I took advantage of the opportunity and washed all the rock.   Washing rock one or two buckets at a time was a terribly long process.  I cleaned two and a half tons of rock on my patio table like this.  Each table load was about one and a half buckets of rock.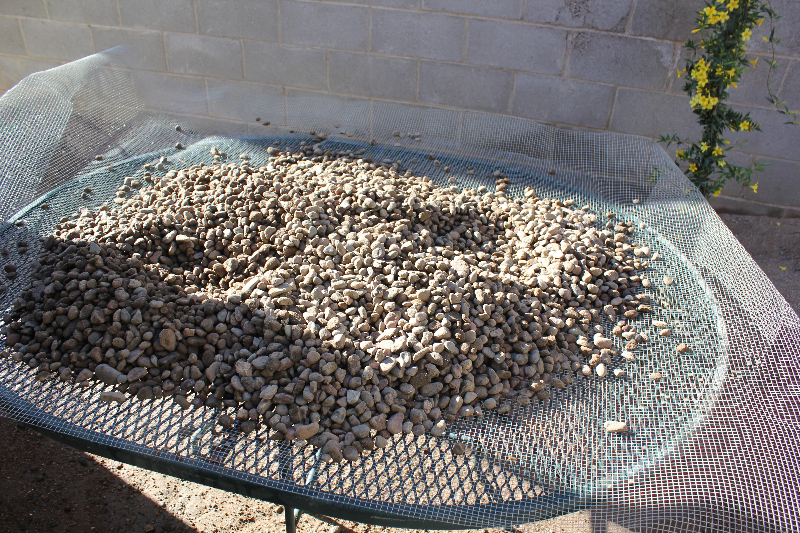 You can see how dirty the rock was.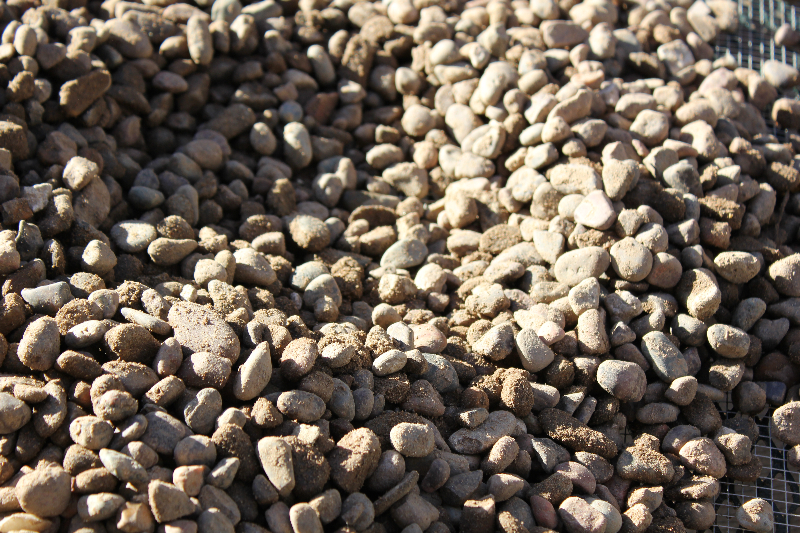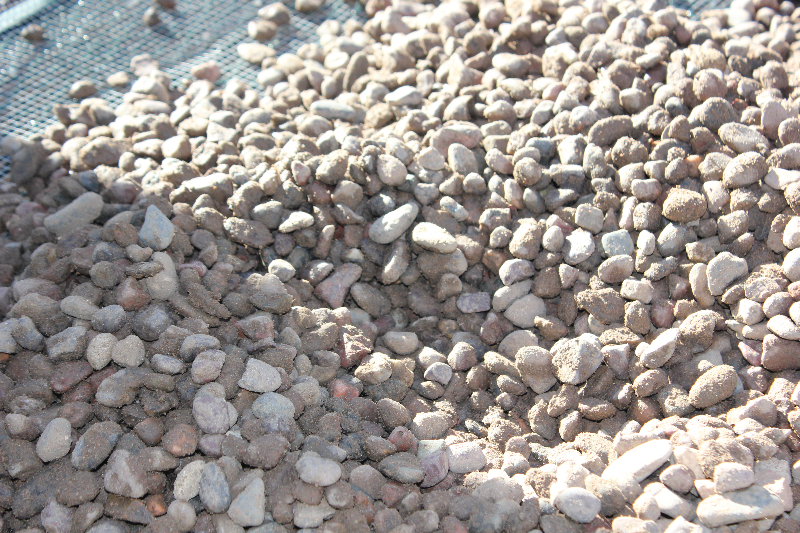 I spent several days washing rock like this.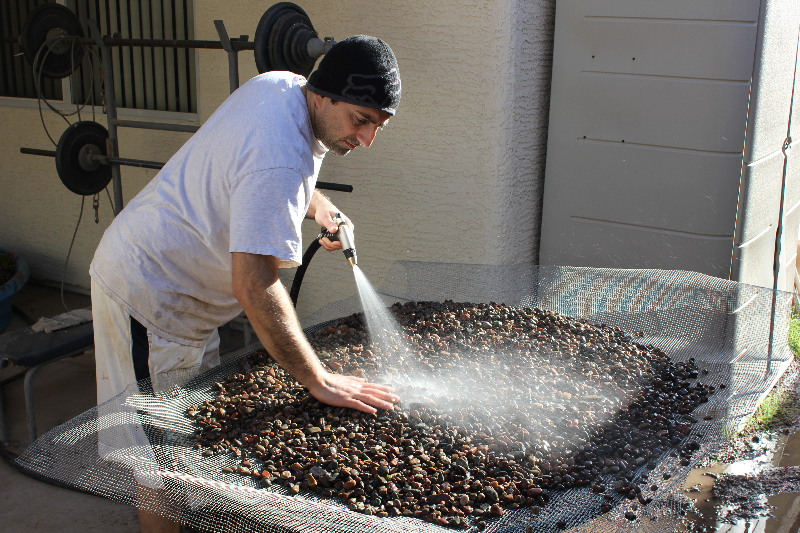 I finally got all the rock done and back in the planter.  Once I got the cycling working, the plants were moved back in.  I hope they do ok.  They were definitely stressed.  Most of the plants were wilted.   I also got a different liquid seaweed.  This one seemed much better.  It really smells like the ocean and seaweed.