It has been a wonderful year weather wise here in the Vegas valley.   Temperatures are still moderate, making it nice when working out in the yard.
I got up early to get chores done today; and while I was out I picked up some trellises for my plants which are in the back corner of the yard.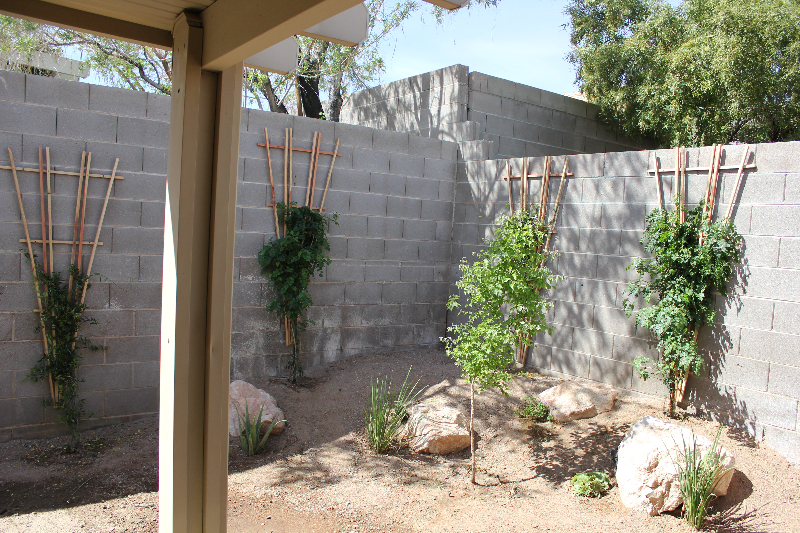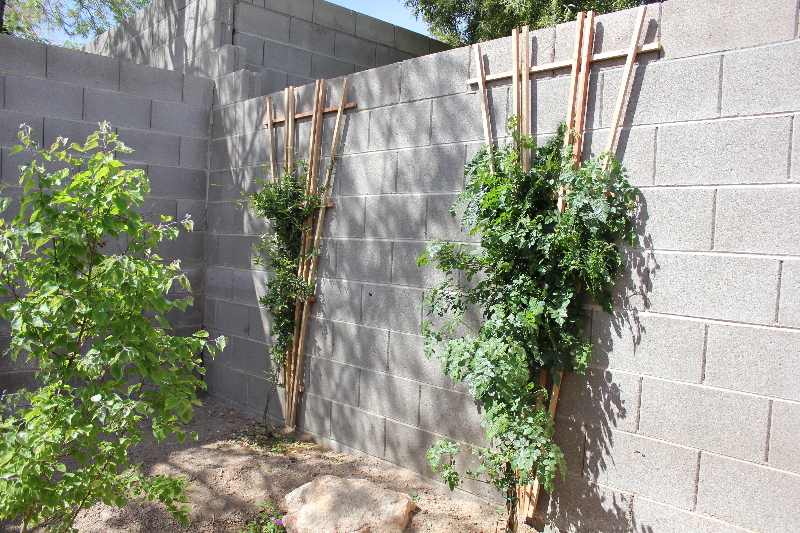 Have a look at how the aquaponics garden is doing 3 weeks after I had to remove all the plants and empty it.   All but 2 Armenian cucumber plants made it, and those two were always in trouble.   I picked up another cucumber plant this morning which I hope will do much better.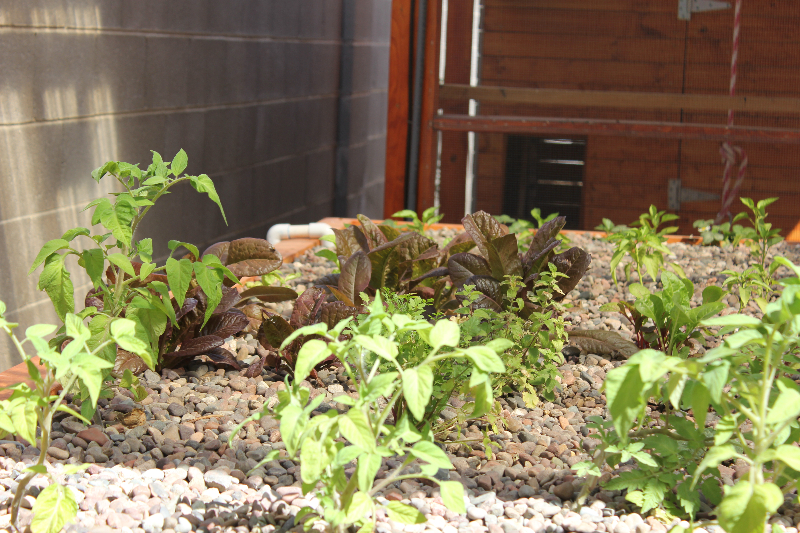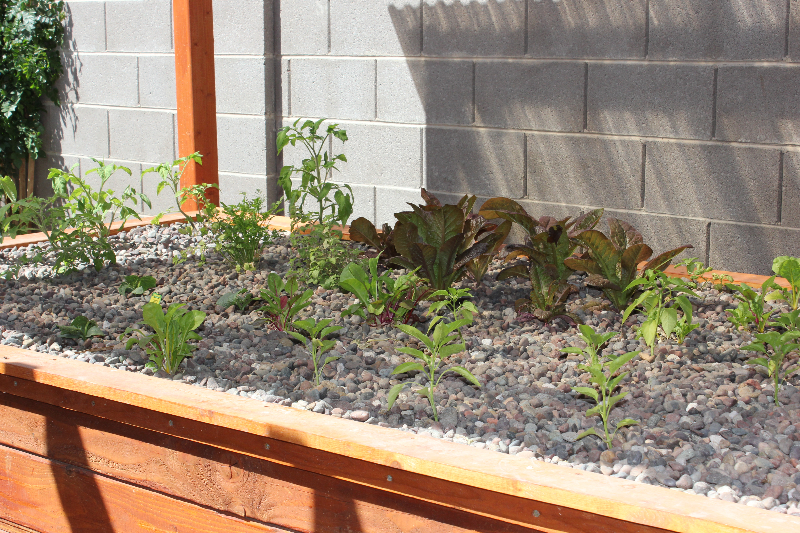 Fish are on order.  I expect they will arrive next Thursday.  I can't wait to see how things change once the fish are in the system.
All that is left is to add the rock which will give a finished look to the ground.   I plan on putting in a redish/brown crushed granite.
Couldn't pass a shot of the girls waiting by the door of the run.