There are lots of tomatoes on the vines, but something is eating them before they ripen.   I haven't found a worm yet, but something is out there.   The vines were everywhere, so yesterday I hung some fencing as a trellis and tied the tomato plants and cucumbers to them.   I found a large cucumber already which was totally hidden before I began moving everything around.
This past week when it was 115°+ for two days, was too much for one of my poor chickens.   The other 3 seem to be doing quite well though.   The fish in the aquaponics pond are really growing.  Some are close to 3″ now, nearly 3x the size of what they were when I first got them.
My neighbor gave me this great old lantern and ironworks which I hung in my yard.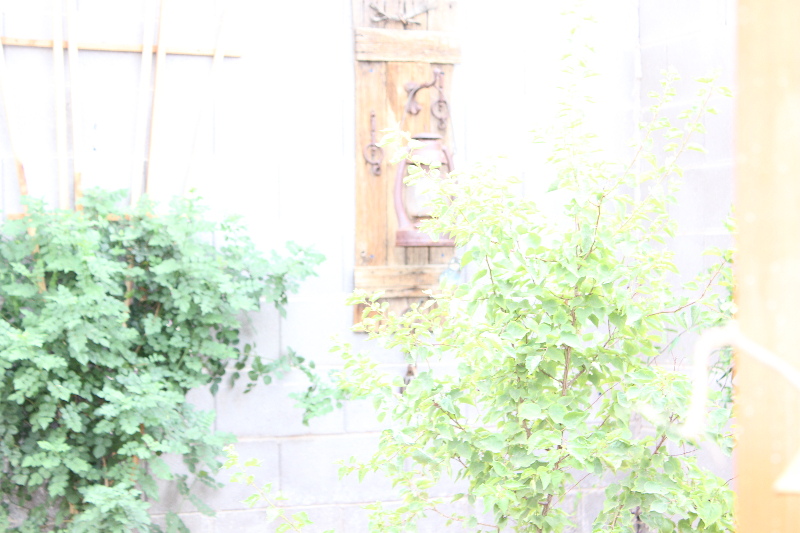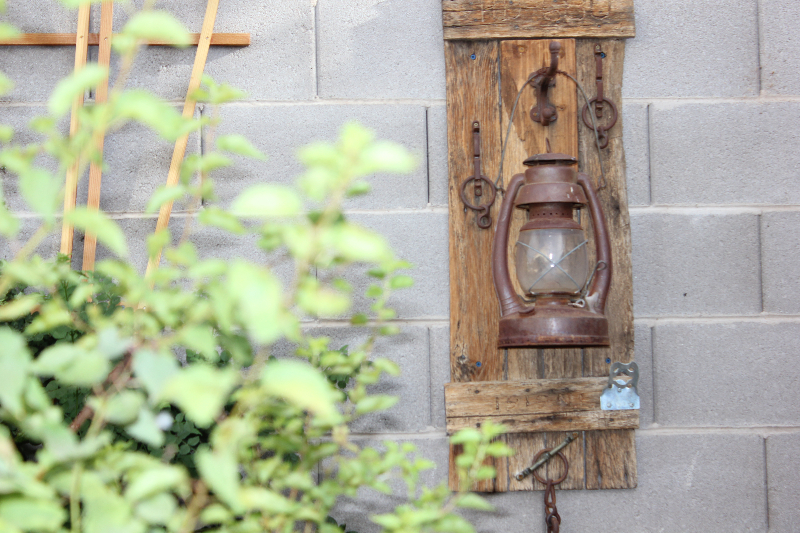 The hidden cucumber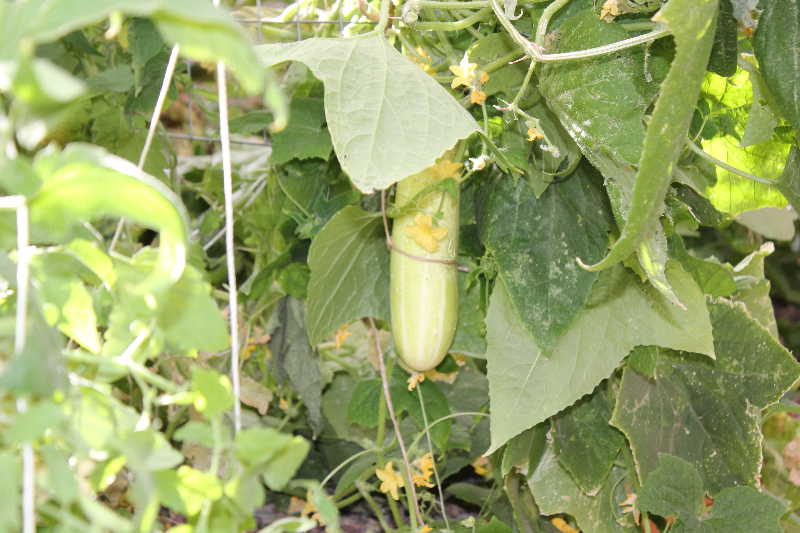 The pepper plants are taking off too now!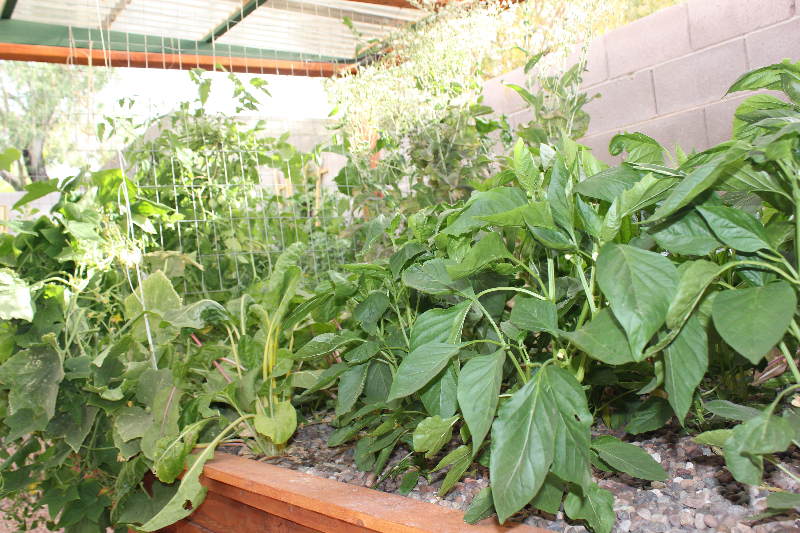 Swiss Chard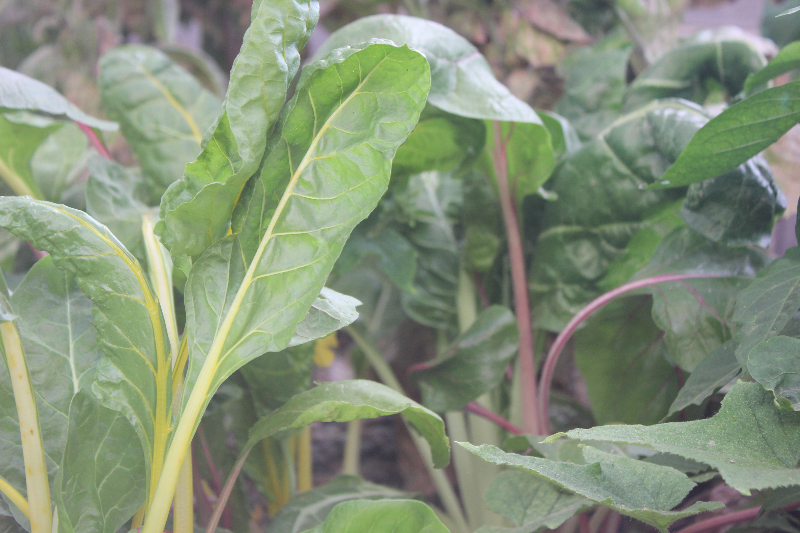 Tomatoes